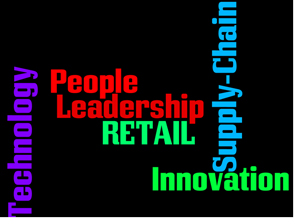 Our Partners
Become a Partner
RAI's Event Landscape spans all the key dimensions of Retail – from Leadership & Innovation to People, Process & Technology. Our event calendar is tailored to bring a sharp sectoral focus and ensure relevance. The Event is steered by RAI's committees which ensures that we stay away from generic themes and clichés.
Retail Leadership Summit : Held in February every year, this is RAI's flagship event. It focuses on one theme of overriding interest to the sector, and serves as a bridge between Business & Policy Makers, between India and the World and between Organized and Emerging Retail.

Retail Technology Conclave : This is India's only Technology Conclave with an exclusive focus on the Retail sector. It is positioned as the platform for the Retail Business to meet Technology. About half the delegates are retailers and the other half are technologists.

Manning Modern Retail : This event focuses on People in Retail. It disseminates current and best practice with reference to Learning, Training & Development, Rewards & Remuneration. It is a platform for retailers, consumer goods manufacturers, logistics service providers and management consultants to deliberate on issues at stake and discover road maps for growing volumes in retail through a collaborative approach to packaging and supply chain integration. Two other dimensions are:
Retail Employment challenges and career opportunities in the retail industry has to offer.
Retail Supply Chain Summit : The Supply Chain Summit focuses on inter-linkages between Retailers, Consumer Product Group Companies and Manufacturers. It showcases process and policy which are driving changes in the Retail supply chain. Event themes include :

Increasing Customer service levels by maximizing responsiveness in Supply chain.
Collaborating with suppliers to ensure adaptability to changing market dynamics, increasing effectiveness and reducing cost.
Delivering a lean supply chain to minimize costs and generate business value.
Retail CFO Summit : This Summit focuses on how modern technology enables retail sector for great collaborative financial management as well as provides avenues to look at risk very minutely. Objectives of the Summit include:

Sharing the Best Case Practices in the field of Finance in the Retail Industry
Providing a platform to discuss and engage industry experts on how finance can contribute to growth
Discussing and evaluating innovation in finance
Providing an opportunity for industry to network, interact and learn
Networking Meets : Networking meets are small, focused gatherings of RAI Members in a city. These are held in Mumbai, Delhi, Bangalore, Pune & Chennai
Regional Summits :A Regional Summit is a one-day conference that addresses topics that impact a specific region and market sector. These summits enable an individual to connect with industry experts and others in one's area and provides a forum for networking and problem solving. These are held in Delhi,Chennai & Coimbatore
RAI supported Events : RAI supports Retail Employees Day – a TRRAIN initiative. This day (December 12th every year) is celebrated to thank all front end Retail sales staff for their efforts in serving us, their customers.