Croma recently delivered Rose gold iPhone 6S to a customer who had pre-booked her new iphone on croma.com at Dibrugarh, the eastern-most pin code in Assam at midnight of the 15 Oct – just as the midnight launch got underway in major stores across the metros. 'I always order the new iPhone as soon as it launches but staying where I do, I can only get it much later when so many people have already used and experienced it. It is a wonderful surprise that Croma has given me this time round. Feels great to be one of the first users in India! Thanks Croma!'
This was made possible by Croma's extensive network of 97 fulfillment centers spanning 21 cities, with the capability to deliver across 5000+ postal codes in India. As India's only functioning omni-channel electronics retailer, Croma offers its customers an unmatched suite of services across its mobile, internet and physical stores.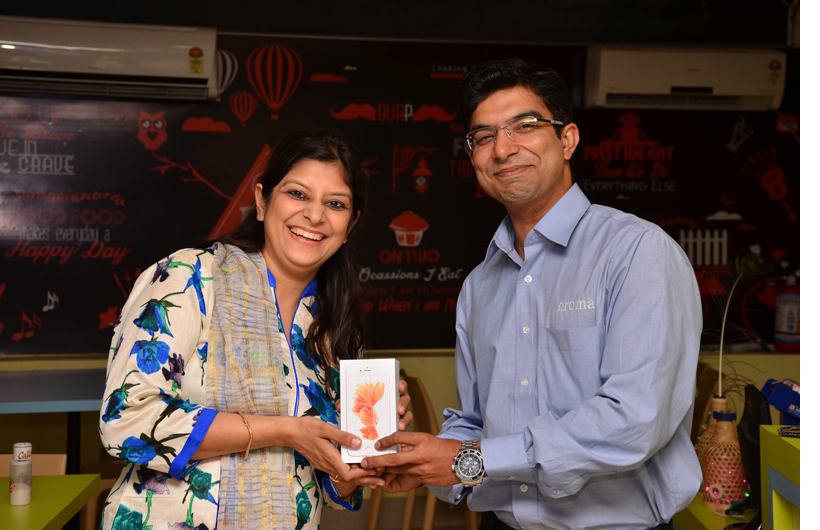 'We understand our customer's passion for their electronic gadgets so when we came across Vanshika's order, we decided to give her a nice surprise. Not only her, my direction to the team has been to complete all pre-order deliveries within 24 hours. With our network of stores, delivery partners and the stocks we have received from Apple, I am sure people who have ordered the new iPhone 6S and 6S Plus from ­­­Croma would be enjoying their new devices very, very soon," said Avijit Mitra, CEO, Infiniti Retail Ltd.