The Asian Leadership Award, 2015 awarded Ms. Darshana Shah, Sr. Vice President -Marketing and Visual Merchandising, HyperCITY Retail India with the "Retail Leadership Award". HyperCITY was also felicitated with the certificate of merit as the "Retailer of the Year Award" under the hypermarket category. The award ceremony was held in October 2015, at Taj Dubai, UAE.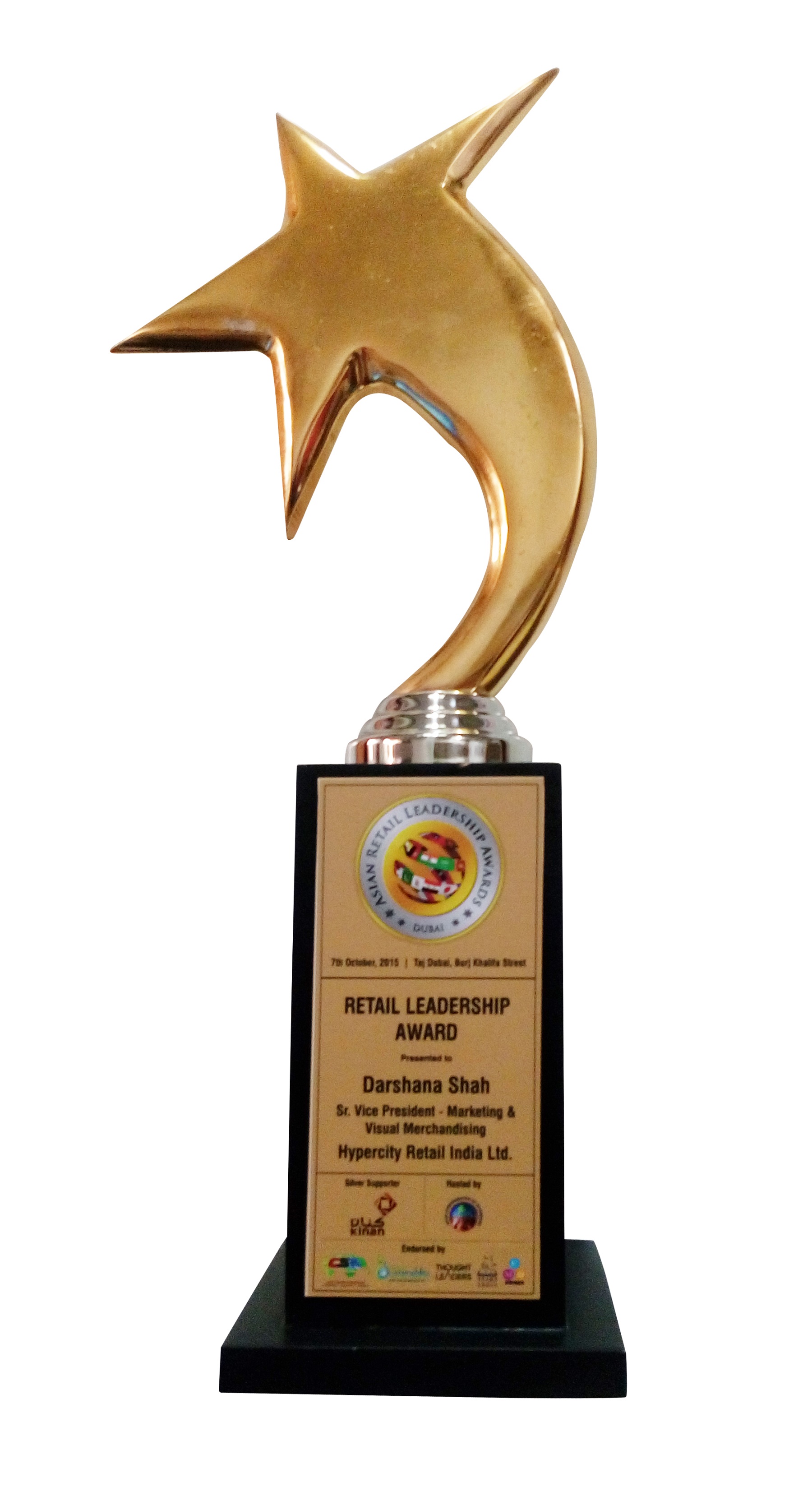 The Asian Leadership Awards (ALA) salutes remarkable business leaders and organizations in Asia for their continuing commitment to excellence, developing best practices and innovative strategies. Within their awards are specific Retail Leadership Awards that are presented to individuals and organizations that have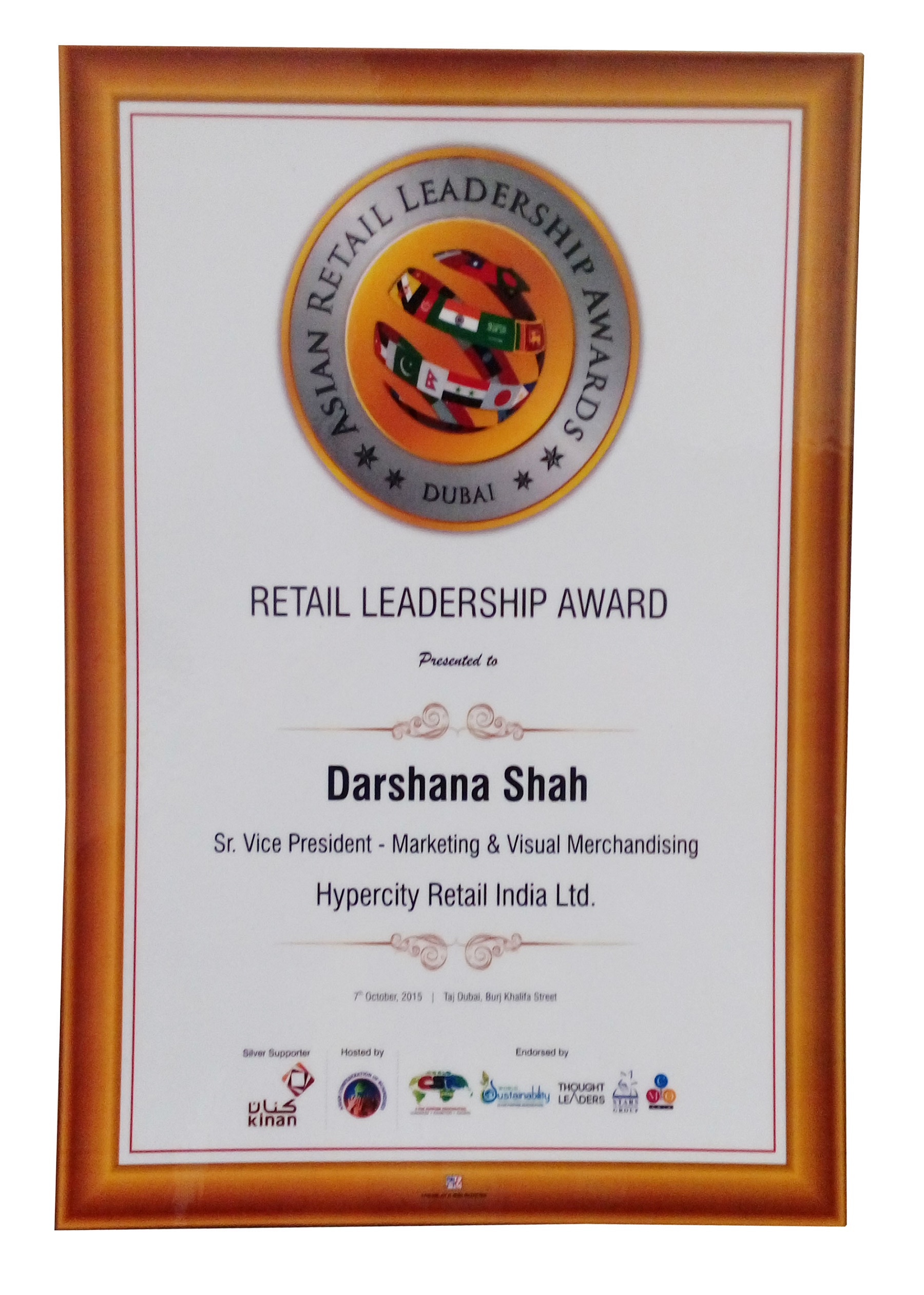 surpassed several levels of excellence and are role models and exemplary leaders in their sector. The criteria and competencies benchmarked include: strategic perspective; track record; future orientation; ability for sustainability; integrity and ethics; and impact of leadership. The process of selection is as follows: first individuals and organizations are selected from a pool of nominees for the shortlist by the above mentioned organizations. Then, a jury of esteemed senior leaders, researchers, academics, and business leaders select the winners.
Upon receiving the award, Shah, said, "I am honoured to receive this prestigious award and accept it on behalf of the entire HyperCITY team. We at HyperCITY constantly challenge ourselves to grow and be better in what we do, we hope to maintain and lead this segment in the coming years. We would like to thank every person who has contributed to this win and also the Asian Leadership Awards for giving us this recognition."