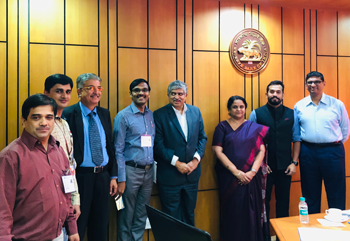 The Reserve Bank of India has constituted a High-Level Committee on Deepening of Digital Payments (CDDP), under the chairmanship of Shri Nandan Nilekani (former Chairman, UIDAI), to accelerate digitisation of the economy and financial inclusion through greater use of digital payments. The Committee's mandate includes reviewing existing status of digitisation of payments and level of digital payments in financial inclusion, undertaking cross country analyses to identify best practices that can be adopted, suggesting measures to strengthen safety and security of digital payments, providing a road map to increase customer confidence in digital financial services, and suggesting a medium-term strategy for deepening of digital payments.
The Reserve Bank of India had invited RAI for a meeting with the CDDP to discuss the key concerns of the retailers with regard to digital payments.
Furthermore, RAI was asked to submit the pertinent issues related to acceptance of digital payments by retailers. Click here to view the RAI submission.