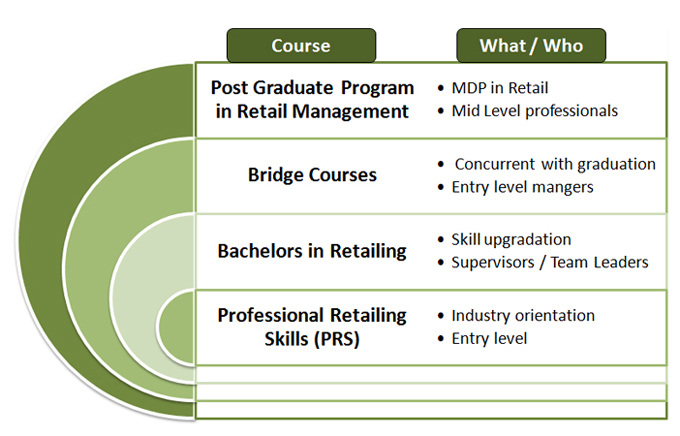 To respond to the growing demand for retail professionals with practical skills to cope with the pace of change in the industry, RAI has launched various certification programs in retailing. The aim of the programs is to provide students with a high level of knowledge and understanding of the concepts and processes involved in retailing. Courses are modular and aim to equip students with the necessary practical, research and analytical skills and prepare / enhance their professional prospects in the retail trade or allied sectors. Our Retail Education offerings are structured as:
Professional Retailing Skills – Short term courses which provide industry orientation
Bachelors in Retailing: Graduate courses in retail.
Bridge Courses: Courses to pursue in parallel with a graduation.
Post Graduate Course: Specialized management development programs (MDPs)